To access key features of this site, you must have JavaScript enabled.
work your way
The life you love is in the bag
As a Thirty-One Gifts Consultant, you can earn extra income1 and amazing rewards – even a Disney® dream vacation1 – when you share the fun of Thirty-One with friends, family, co-workers and anyone looking for fun and functional solutions to make their lives easier.
How you do it, and how often, is up to you!
Launch your business today for as little $1152
You'll get hundreds of dollars' worth of products, plus the support, flexibility and rewards of being an independent business owner.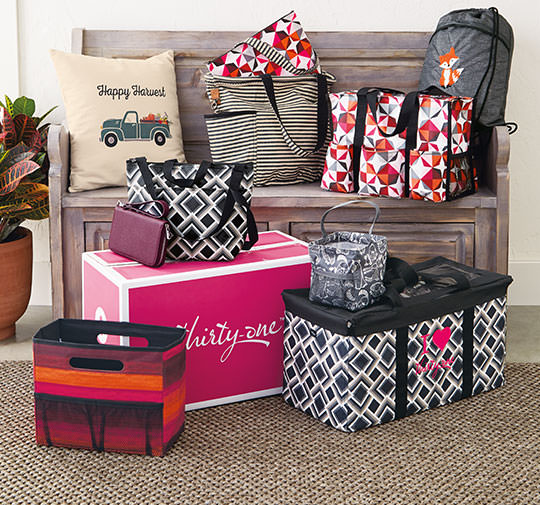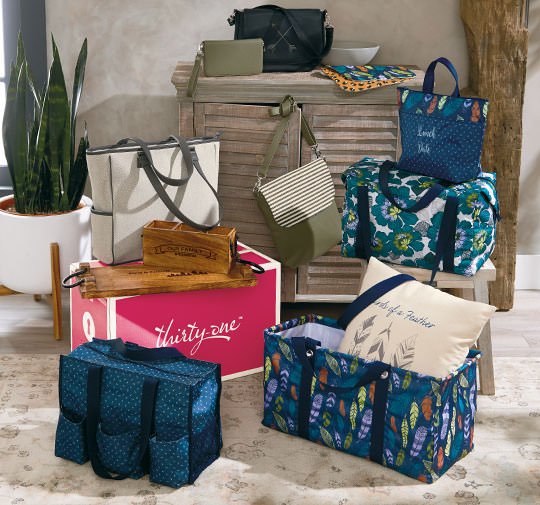 Dream More. Achieve More. LIVE!
What's your Why? Watch our latest Facebook Live event to learn how to start building the life you love with Thirty-One! Your Home Office friends share all the rewards and reasons that make NOW the best time to start your own Thirty-One business.
Interested in attending next month's live event?
Work your way
Full time or on the side, share the fun of Thirty-One Gifts through face-to-face or online parties, or simply take orders on your personal website – open 24/7! There's no experience needed and no inventory to buy. You supply the passion – we'll provide the tools, training and support to help you reach your goals.
Be part of the Give
A commitment to giving back is at the heart of all we do. As a Consultant, you help drive our mission to empower girls, women and families through our charitable program, Thirty-One Gives. We're proud to have donated $100 million in products and cash since 2012 to organizations that support our mission.
You'll love the rewards
Enjoy up to a 40% discount on Thirty-One Gifts products and commissions that start at 25% of your personal sales volume.
Gathering five to 10 orders a week could put $250-$500 in your pocket every month. You could earn even more by building a team of women who love what you love. What could YOU do with that extra income?
Plus, there are plenty of opportunities to earn exciting vacations, bonuses and free products – the rewards grow along with your business!
Our all-new signature rewards program puts you on track to start earning the Disney® vacation of your dreams – or choose from VISA® gift cards, Thirty-One products and more. Your wish is your reward!