To access key features of this site, you must have JavaScript enabled.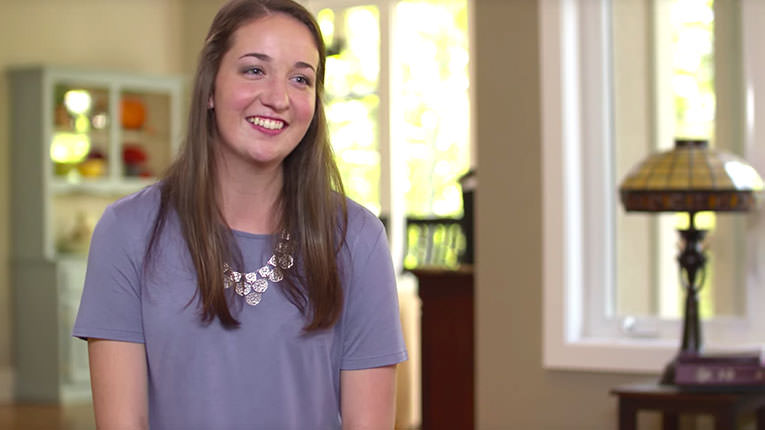 Thirty-One Success Story
Anna Loewen
Nineteen-year-old Director Anna Loewen juggles her studies at the University of Ottawa with a thriving Thirty-One business – and finds fulfillment in helping other women achieve their own goals.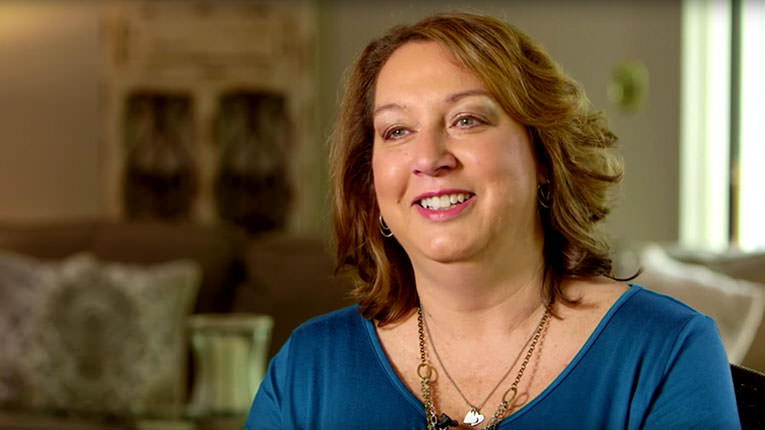 Thirty-One Success Story
Tracy Jones
Consistency is key for Director Tracy Jones – who kept her business going strong even through cancer. Tracy found success through Thirty-One, but she also found an amazing sisterhood of support when she needed it most.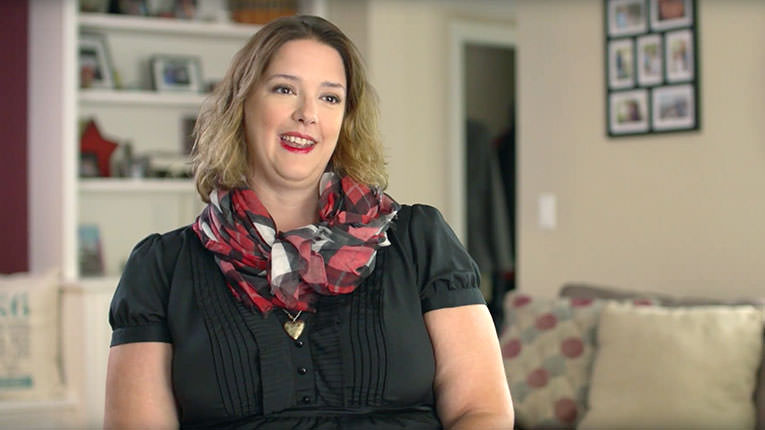 Thirty-One Success Story
Samantha Haynes
Busy mom of four Samantha Haynes started small, but turned her goal of one party a week into a Thirty-One business that she says has brought her self-worth, confidence and happiness.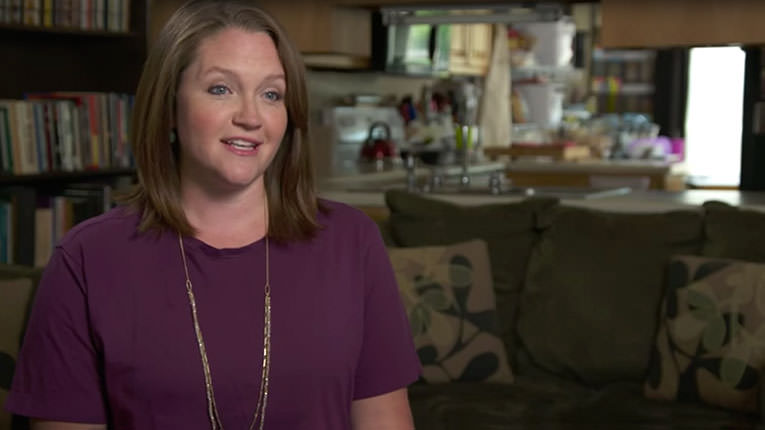 Thirty-One Success Story
Courtney Adams
Courtney Adams uses Thirty-One to support her family of five while her husband attended grad school. In addition to the financial rewards, Courtney loves being able to set her own schedule and work when it fits her family's schedule.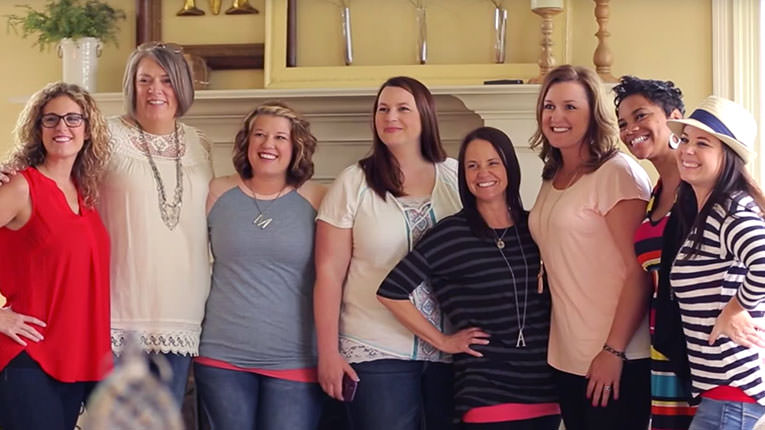 Thirty-One Success Story
Accountability Group
One of the biggest benefits of being a Thirty-One Consultant is that you are part of a sisterhood of women who will be there to celebrate, encourage and support every step of the way. More important than any financial benefits they will ever earn, the eight women featured in this video have formed a truly amazing friendship that will last a lifetime.
Thirty-One Gifts Canada Inc. Statement of Typical Participant's Earnings – 2015: The primary source of income of a Typical Participant in the Compensation Plan (the "Plan") of Thirty-One Gifts Canada Inc. ("Thirty-One") is from compensation on personal and downline sales of products and/or services. Personal earnings will vary. A Typical Participant in the Plan is defined as an Independent Consultant who actively engages in the activities necessary to realize the benefits of the Plan (i.e. active in at least five of twelve months). A Typical Participant in the Plan earns between Cdn $183 and $1,993 annually. Please note that these earnings have been derived from the past earnings experiences of Thirty-One. This Statement of Typical Participant's Earnings will be updated annually.
Spring-Summer 2017
Circle of Honour
Thousands of women across the country have changed their lives for the better through Thirty-One. These women are just a few great examples of that. Each of these ladies is a member of our "Circle of Honour," which is what we call the women who have been featured in one of our past Catalogues. Read their inspiring stories, and if you think this opportunity might be right for you, ask a Consultant for information about joining her team.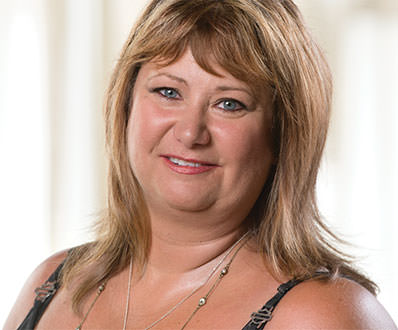 Tracy Storozynsky
Director
Shortdale, MB • Joined April 2015
How does Thirty-One compare to other jobs you've had?
I love my job and everything about it! I love being able to set my own schedule, office hours and be my own boss, and I love that being a Consultant helps me spoil my family with vacations and extra gifts throughout the year. I've been successful with other direct-selling companies before, but none of them compare to Thirty-One. I'm in awe of how this company treats you and makes you feel like you're not just a "number" – you really are a Thirty-One "sister." Hands down, this is the best company I've ever worked for.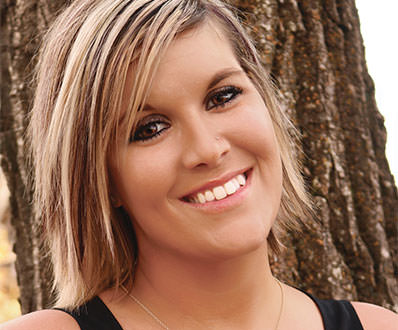 Jenna Beaton
Director
Calgary, AB • Joined February 2015
Why did you join Thirty-One?
Originally I just wanted the discount! At the time I didn't realize, but this company came into my life when I needed it the most. Through Thirty-One I've been able to pay off my student loans four years in advance. More importantly, I've gained the confidence to be ME again. I love our mission and everything we stand for, and because of that I have grown as a person and found the strength to find myself and share what I stand for. As a Consultant you get to be yourself, be confident and be flexible with your schedule. Plus, the people I've met through Thirty-One have made me a better person. We are a family working together to achieve our goals and celebrate our successes.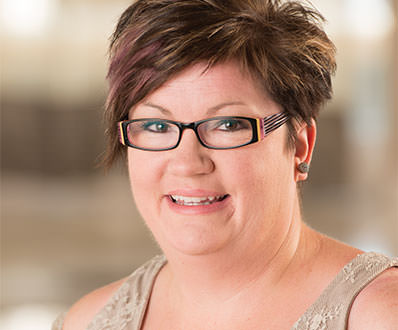 Rebecca Gosling
Director
Radville, SK • Joined October 2015
What do you like most about being a Consultant?
The confidence it gives me is incredible. I feel appreciated and celebrated every step of the way, and I get to do exactly what I want, on my own schedule. The best part? I get paid to party! I joined Thirty-One because I was blown away by the quality and versatility of the products – I needed more! But when I realized I could pay for a vacation to Disneyland for my family, that became my goal and a reality only a few months later! My whole family takes Thirty-One very seriously. We all pitch in labelling Catalogues and sorting orders, but having the time to attend every function at school or sports is the reward for the "work" that we put in together.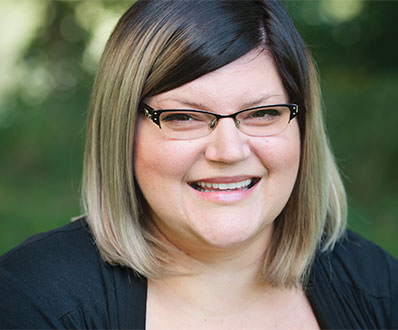 Stacey McKellar
Senior Director
Chatham, ON • Joined February 2013
How has being a Consultant impacted your family?
Thirty-One has impacted us for the better in so many ways! I am able to help pay the bills, save up for fun family adventures, and still be home with my kids when they have a sore throat or runny nose! Operating my business at home allows my children to see what hard work looks like, and I am confident that this will show them how to be hard-working and successful in their lives too. And my husband might love Thirty-One even more than I do after having gone to Mexico and the Dominican Republic for FREE the last two years, thanks to two Leadership Incentive Trips!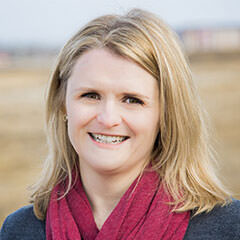 Jeanette Lynch
Why did you decide to join Thirty-One Gifts?
I joined so I could stay home with my daughter, who is 3, and also to help cover some household expenses and extras like sports and spa treatments. I jumped into Thirty-One after a bit of research, and I am so happy I did. I used to be with another direct-selling company, and I can say without a doubt that Thirty-One is FUN and EASY to sell! People love the products and love coming back for more – it doesn't feel like selling at all! The sky's the limit for Consultants, and it's exciting to be able to share this opportunity with others.
Joined April 2015, story seen in the Fall 2016 catalogue.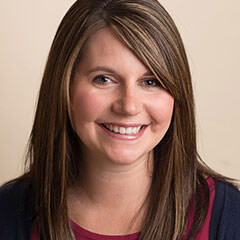 Dallas Borris
How has being a Thirty-One Gifts Consultant impacted your life?
Before joining Thirty-One Gifts, I dreamed of being a wife, a mother and a teacher. After accomplishing those goals, I became comfortable and stopped setting new ones. Thirty-One taught me to never stop dreaming big and setting new goals. It has shown me that I am capable of so much more than I ever imagined. It's made me a better, more confident woman, and now I'm helping my family dream big and set their own goals. I want to show my kids the world, and Thirty-One is helping me achieve that!
Joined March 2013, story seen in the Fall 2016 catalogue.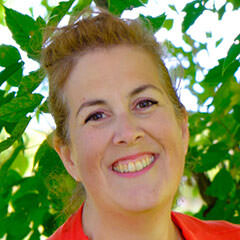 Jennie Maynard
What do you like most about being a Thirty-One Gifts Consultant?
I love being able to be ME – a business woman who's also a mom, wife and daughter. I get to party with friends, share great products and meet incredible women. Earning money while doing it all is nice too! My husband and I have four amazing kids, including a son with a physical disability, which means a lot of ongoing expenses. Before Thirty-One, our kids couldn't do a lot of the extracurricular activities they wanted to, but now all four of them get to do what they love, including dance, volleyball, curling, wheelchair basketball and baseball!
Joined January 2013, story seen in the Fall 2016 catalogue.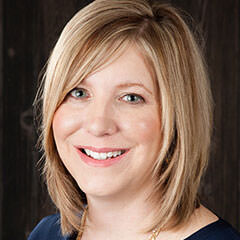 Cynthia Lanoue
How has your life changed since joining Thirty-One Gifts?
Besides the great products, what I love most about being part of this company is the relationships. I've made so many new friends during the past three years. I love meeting new people and sharing how our products can add function and style to their lives, and how being a part of Thirty-One Gifts can make a lifelong impact. Being a Consultant has also had a tremendous impact on our family. The extra income allows us to travel and make memories together. I've also earned two free trips for me and my husband – one to Riviera Maya and another to Punta Cana!
Joined August 2013, story seen in the Fall 2016 catalogue.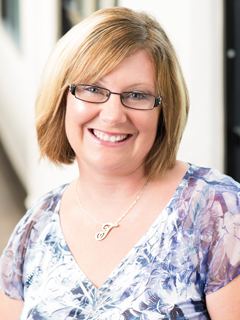 Tanya Law
How has being a Thirty-One Consultant impacted YOUR life?
Living with an anxiety disorder, I was in a constant state of fear and panic. I had stopped leaving the house, stopped talking to my friends and started developing health issues – and I thought that's how I would live forever. Thirty-One gave me the opportunity to focus on something positive for myself, reach out to others and basically LIVE AGAIN. It gave me my life back. Within 13 months, I went from not leaving my home to swimming in underground caverns in the Mayan Jungle (on a FREE trip I earned through Thirty-One!). This company taught me to love life and other people again. Even more importantly, it taught me to love myself again.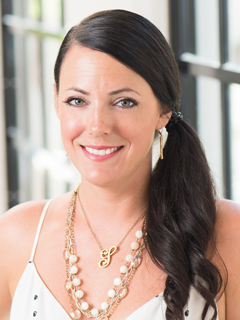 Sarah Davio
What do you like most about Thirty-One Gifts products?
I love the fact that they are completely functional and useful in day-to-day life. As women, we sometimes feel guilty spending money on ourselves, but Thirty-One Gifts has products that are not only beautiful and amazing quality, but also help you run the home in a smooth, organized and easy way!
Everyone at Thirty-One Gifts has their own reasons "why" they're a Consultant. What are yours?
At first it was to provide for my family - to pay the mortgage and stay home to raise our two children. But now my "why" is to help other women experience the same success I have. Thirty-One Gifts has given me the confidence and ability to lead others. It's allowed me to feel more calm and relaxed, which has helped me grow closer with my family. I'm not the crazy mom running out the door at 7 a.m. anymore. I now have time to be present in the morning, in the evening and on weekends. We actually have family time at dinner now. We sit, laugh and talk about the day and our dreams. I feel totally relaxed and can focus more on my family and what's going on in their lives.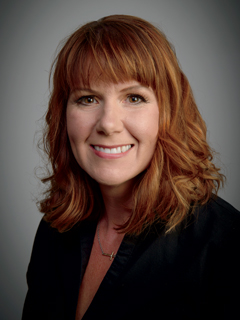 Melanie Felvus
Why did you decide to become a Thirty-One Gifts Consultant?
I joined for three reasons. 1 - I love when women get together. I'm a preschool teacher by day, so Thirty-One Gifts parties are my adult time, and I like to have fun. Women really are better together. 2 - I LOVE the products! 3 - My daughter set her sights on a private, Christian high school, and I wanted to come up with the money for her tuition. I have been very blessed in my business with great Customers and Hostesses to support me, and my daughter just started attending that high school last fall!
What do you enjoy most about your business?
I love helping people. I am the type of person who cleans out friends' fridges and medical supplies boxes for fun. It makes my day to hear women tell me how great it feels to be organized, thanks in large part to Thirty-One Gifts products I suggested for them. I also love being a part of a company that is so supportive and encouraging. I have never had so many positive phone conversations with a support staff in my life. The Home Office staff goes above and beyond to keep their Consultants happy, all so that I can do the same for my Customers.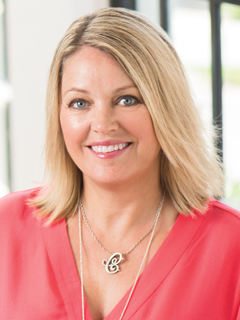 Carolyn Berven
Why did you decide to become a Thirty-One Gifts Consultant?
I was a Jewel Kade stylist when Thirty-One Gifts purchased the company in December 2014. It was a shock, but yet I knew it was the opportunity of a lifetime to be a part of a new product launch in Western Canada with one of the top companies in the world. I knew I would never have a chance like this ever again in my lifetime. Once I joined Thirty-One Gifts, I promoted to Executive Director in just two months. If it wasn't for Cindy finding Jewel Kade I would not be here, and I am forever grateful for that.
How has life changed for your family since you joined?
I love having a chance to leave the house and get some "mommy time." My daughter knows I make my own money but it takes work. I love that she sees me working hard and being committed, and I am rewarded with money I get to spend on the family. We are expanding our home and I am able to contribute to that, and I would like to put in a pool and I plan to help do with this my Thirty-One Gifts income.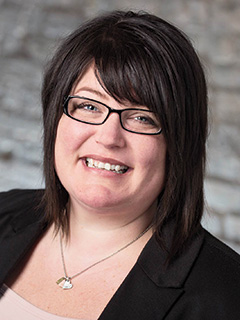 Vanessa Bell
How has Thirty-One Gifts changed life for you and your family?
My life is forever changed because of Thirty-One Gifts and this journey. The lifelong friendships I have made fill my heart. Watching women be successful and working hard to achieve everything they can dream is so rewarding for me. The financial rewards are only one small piece. We have been given so much more because one day, way back in 2012, I was given an opportunity to step out of my comfort zone and grow!
What are you the most proud of about your personal journey?
In my first year I promoted to Director, and thanks to the dedication of my team, I promoted to Senior Director just 6 months later. Then in early 2015 I promoted to Executive Director. I realized that when I work my business, I can be everything that I've ever dreamed of being. Now I have a wonderful team of Thirty-One Gifts sisters who are supportive and encouraging, the financial freedom to indulge in life's "extras" and very soon the flexibility of time. Dreams really do come true, and I'm on the edge of my seat with excitement to see where this journey is going to take me and my Thirty-One Gifts family here in Canada!
What is your "why" for being a Consultant?
My "why" has changed over the last couple of years and has become the foundation of my Thirty-One Gifts business. As mothers, aunts, sisters, friends and wives, we sometimes think of ourselves last! My "why" is to encourage women to put themselves FIRST and to support them in their journey with Thirty-One Gifts, which will allow them to be better at all of their roles. I tell my Customers, team and fellow ThirtyOne Gifts sisters all the time that "my heart is full" because of the relationships I have with them.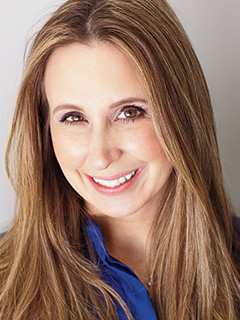 Erika McFarlane
Why did you join Thirty-One Gifts?
At first it was to be able to create fun memories with my family - to travel, experience new adventures and create new memories. Thirty-One Gifts money is our fun money, and we've enjoyed many wonderful trips. But lately I've started to think about the bigger picture. Maybe we could help my parents and in-laws retire. Maybe we could help our siblings with their debt. Maybe we could create new memories with our entire family. I just want to be able to bless my family in every way possible.
How has Thirty-One Gifts changed your life?
I've met so many inspirational women, have helped women change their lives, and created very meaningful friendships. Everyone in leadership helps one another, offers advice and celebrates each other's success. Through my journey, I've changed. I've gained confidence, and feel accomplished in my business. I've learned that I can be a leader, and that encouraging and celebrating other women is so empowering. I think my family sees a happier, more confident wife and mother.
Tell us about your family.
We have a fun, chaotic family. My husband, Tom, and I have four children: Madison, Hudson, Oliver and Elijah. We've had a few challenges in life. I got pregnant at 17, very unexpectedly. I was raised in a loving, Christian home, and it was a shock to my family and many others. It was one of the most difficult things to endure, but the best thing I ever accomplished. Since then we've been truly blessed with three more amazing children. I want them to learn that they have to work hard to succeed in life, and that anything is possible for them.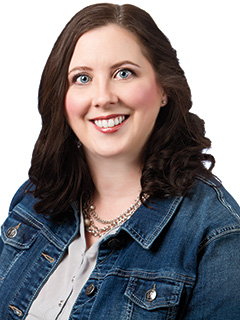 Danielle Colacci
How has Thirty-One Gifts changed your life?
It has changed my life in so many ways. The amazing women who start out as Hostesses and turn into friends, the passionate women on my team who inspire me every day and the Thirty-One Gifts sisters who have become my friends enrich my life so much. I'm dreaming bigger than I ever thought possible, and some of those dreams have come true already. I can see all of them coming true one day. It's amazing when you can feel your potential is limitless.
How does the flexibility Thirty-One Gifts offers benefit you and your family?
The greatest thing that Thirty-One Gifts has given to my family is time. I'm able to get my kids on and off the bus, see them participate in school activities, and if they are sick I can stay home to take care of them. My kids know that if they have an important event coming up, all they have to do is ask and I can be there for them. It's amazing to be able to work everyone's activities into our schedule and not feel rushed or pressured – I am in control of our time.
What are you most proud of about your personal journey?
My husband Bill and my children, Liam and Isabella, mean the world to me. One of my proudest moments was when I was able to take my family on a vacation thanks to my Thirty-One Gifts income. It was an amazing feeling! I'm also proud to have discovered the best version of myself. The passion I have for my business has led me to find a confidence in myself that I did not have before. The day my husband looked at me and told me how proud he was of my success, hard work, and passion is a day I will never forget!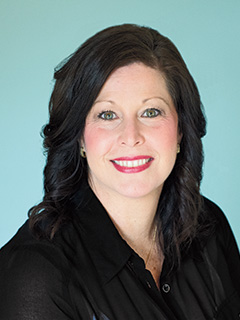 Deanna Descary
What are you most proud of about your personal journey?
I'm so proud to be in this Catalogue. From the moment I joined Thirty-One Gifts, I wanted to be in it - and here I am! I have an amazing team of ladies that I'm so proud to call friends. These women inspire me every day, and they're part of why I'm in the Catalogue. So I thank them and hope it makes them proud to say that their Director is in the new Fall/Winter Catalogue!
Can you tell us a little about your family?
My family is amazing! My husband has been supportive and encouraging right from the beginning. My girls are such wonderful little ladies. In early July 2014 my eldest daughter was diagnosed with Type 1 Diabetes. It was very upsetting for all of us. We educated ourselves and prepared our house and life for all the changes that this was going to bring. Both of my girls have accepted that this is how we need to live in order for all of us to be healthy. They make me so very proud every day.
How has Thirty-One Gifts changed your life?
It's changed my life by making me feel successful and making me feel like I'm contributing to our family. I know my girls see how happy Thirty-One Gifts makes me, and although they may not like that I have to leave, they know that it's for me. I don't play any sports and I'm not in any groups. My fun is Thirty-One Gifts...it's just a bonus that I make money doing it!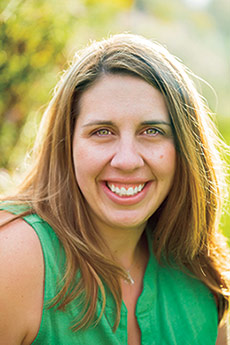 Sherri Graham
How has this opportunity been different than what you expected when you first started?
I had no idea how amazing the journey with Thirty-One Gifts would be. I have met so many amazing ladies and developed friendships to last a lifetime. Thirty-One Gifts has a sisterhood among its Consultants like nothing I've ever experienced. We lift each other up and encourage each other to succeed. Thirty-One Gifts also gives me the opportunity to be a strong role model for my daughter, as we empower and embrace all the wonderful things that make us women.
What are some things you do to keep this job fun and enjoyable?
I don't have to try, Thirty-One Gifts does that for me! Each new Catalogue season, there is so much anticipation about the new products, new incentives for Consultants, Hostess Rewards and the changing guest specials. I love the functionality of our products, and it's so much fun to work with Customers to develop solutions with our products to make their lives easier.
How would you describe the relationships you've built with the women on your team?
In the first year and a half with Thirty-One Gifts, my team has grown to be 28 ladies strong. Each one of these ladies has their own reasons for joining, and they have all taught me something different about myself and about the company. We work as a team — although we are all looking for individual benefits, we love to see each other succeed just as much!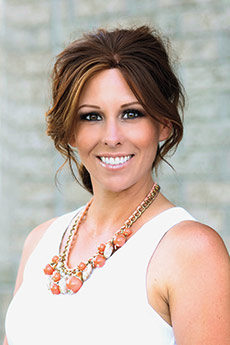 Lindsay Olechno
How would you describe the relationships you've built with the women you've met through Thirty-One Gifts?
I love being part of a company with such positive and inspiring core values and outstanding support. It's an amazing bonus to be surrounded by such inspiring and encouraging women, many of whom are just like me, with the same struggles, issues and concerns. I'm so happy that we're all part of this journey together! We want each other to succeed so we all work together, sharing ideas, business tips and the excitement of achieving our goals!
How does the flexibility Thirty-One Gifts offers benefit you and your family?
I knew when I had kids that I never wanted to miss a thing! Thirty-One Gifts allows me to stay at home while running my own business and setting my own hours. I choose when I work and when I don't so I am still able to get to all those hockey and soccer games and be home with them when they are sick or watch them participate in school events.
How is Thirty-One Gifts different from other direct-selling opportunities?
Thirty-One Gifts is so different! Our core values are outstanding and really speak to Cindy's vision of why she started this company. I'm proud to be an extension of that! We have a remarkable career path, with an unlimited amount of potential for growth. It offers a truly unique opportunity for women who want to work their business and appreciate support along the way.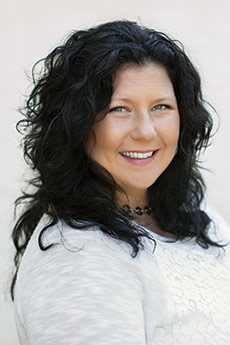 Caren Funnell
How would you describe the relationships you've built with the women you've met through Thirty-One Gifts?
Life-changing. The support my Thirty-One Gifts sisters give, the celebrating, encouraging and rewarding that Thirty-One Gifts gives us on a daily basis and the amazing friendships that have been, and continue are mind-blowing. I really do wake up every day and look forward to working my business. Because when I do, I know that I will get to interact with amazing people that bring joy to my life.
How does the flexibility Thirty-One Gifts offers benefit you and your family?
I have always hated missing out on my kids' activities when they were young. Finally, with my third child, I am able to stay at home and be present. When my daughter forgets her baseball glove at home, I can go give it to her. When my son needs to be picked up from school because he is ill, I can go get him. I can work around my husband's schedule so a parent is always there for our kids. It has seriously declined our stress levels of being constantly on the go.
When you're talking to a potential recruit about joining, what do you tell her about the opportunity?
I tell her what it has meant to me and how it has helped me personally and financially. I let her know that although she would be an independent Consultant, she is absolutely not alone. The small investment is more meaningful than a few awesome bags. It's about what those bags can do for her, and how this opportunity – this gift – can make her feel. Thirty-One Gifts is about more than the bags, and I can help her realize that.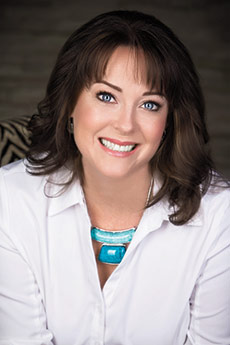 Amy Dunne
What has Thirty-One Gifts helped you and your family purchase that is meaningful to you?
Thirty-One Gifts has helped take some of the financial strain away from everyday life. I've been able to pay for both my children's braces, dance lessons, skateboard camp and a trip to New York. My husband joined Thirty-One Gifts in the IT department in March 2014, and it has been amazing that we can share this experience together. He has survived seven brain surgeries and his health is back on track. Thirty-One Gifts has given him the opportunity to work again and provide for the family. The opportunity for us is priceless.
Why did you join Thirty-One Gifts?
I wanted to make a difference and do something meaningful for myself and in the lives of others. I loved the products and believed in the values of Thirty-One Gifts to encourage, celebrate and reward women. This was so exciting for me to do something fun, meet other women and make some extra money to help my family. What an opportunity to try something new!
How would you describe the relationships you've built with the women you've met through Thirty-One Gifts?
The relationships I've built with my team have truly changed my life. It's amazing the strength and confidence you gain from one another. You are not alone, and the power of positivity is absolutely amazing. I was honoured to be a facilitator for the 2014 Conferenceand work with the Home Office team. They are caring, compassionate and supportive. They truly believe in you, which helps you believe in yourself and others.