To access key features of this site, you must have JavaScript enabled.
4 Mother's Day gifts she'll love to receive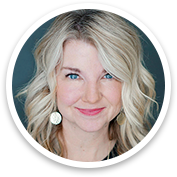 Guest blogger: Janet Kinkade
Janet is the creator of JK by Thirty-One jewelry. Her ultimate passion is to inspire women and help them recognize their own beauty and potential. Read more on Janet's blog, and follow her on Instagram!
I love that we set aside a whole day to honour and celebrate the women who raised us. My mom is an amazing mother who dedicates her life to her five children, 18 grandchildren and 11 great-grandchildren. She is selfless yet strong – and the most beautiful woman I know!
Mother's Day holds a special place in my own heart because of the five "not so little" ones who made me a mom. I remember several Mother's Days in the past, waking up to the sound of their little feet bringing me the handmade gifts they'd poured their hearts into making. These are the moments that remind me motherhood is a gift and my favourite job of all!
Thirty-One makes it so easy and fun to find that perfect gift for all of the special women in your life! Here are a few ideas for you:
Save the day with a fun and funny "New Mom Survival Kit"
New moms get so many gifts for baby, why not take this opportunity to put together a cute and creative gift just for her? Help ease her transition – and give her a little chuckle at the same time – with a sweet "survival kit" tucked into a reusable Zipper Pouch or Swap-It Pocket, along with a note explaining each item:
A healthy snack to keep her energy up!
Hand sanitizer so she stays healthy. (Moms can't get sick!)
Dry shampoo, because regular showers are a thing of the past.
Yummy-smelling candle to help create calm when she needs some alone time.
Snickers® bar and Laffy Taffy® to keep her sense of humor.
Bag of marbles to replace the ones she'll lose!
Rubber bands to remind her that flexibility is key!
Take something off her plate with an all-in-one meal kit
You can pack an entire meal inside one of our gorgeous totes that Mom will love to use long after the meal is over! Put all the ingredients for a delicious dinner in a personalized Zip-Top Organizing Tote or Catch-All Bin – or in one of our new Summer Essentials like the Summer Fun Caddy or In the Clear Tote. You can even add some hand-painted soup bowls, a matching kitchen towel and potholder – and don't forget a bottle of her favourite wine!
Why not try one of my family's favourite meals: Taco Soup! Most of the ingredients are in cans, so it's perfect for packing.
Taco Soup
Ingredients:
3 cans of beans (I mix red beans and black beans)
2 cans of diced tomatoes
1 can of whole kernel corn
1 can of diced tomatoes with green chilies
1 package of taco seasoning
1 package of ranch dressing mix
32 oz. of chicken broth
2 cups of cooked ground beef
Directions: Combine all of the ingredients in a slow cooker, and cook on high for 4 hours. (You can cook on low for 8 hours, instead, if you're going to be gone all day.)
Express your love and gratitude with custom home décor
If you're looking for a personalized gift that will last long enough to become a family keepsake, look no further than our custom Statement Canvas Pillows, Statement Canvas Wall Art and wooden Close to Home Tray! These gifts can be a creative way to show off her Personality, talk about her Passions and inspire others with her Purpose as a mother. Check out our 3 Ps of Personalization for tips to make a beautiful gift for her home that she'll always treasure!
Stay close to her heart with a mother's necklace
Our new Charm Catcher Necklace is the perfect way to design Mom her very own meaningful – and wearable – keepsake! Create a beautiful piece of jewelry (moms LOVE jewelry!) that she can put on every day to remind her of all the joys of motherhood.
Start with our Charm Catcher Necklace in gold or silver tone, then add:
Can't get enough of Janet's amazing tips? Neither can we! See more stylish and thoughtful solutions on Janet's blog, and follow her on Instagram.