To access key features of this site, you must have JavaScript enabled.
6 Glitzy & Glamorous Holiday Party Looks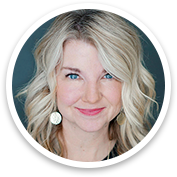 Guest blogger: Janet Kinkade
Janet Kinkade is the creator of JK by Thirty-One jewelry. Her ultimate passion is to inspire women and help them recognize their own beauty and potential.
Is it just me, or is there so much do to this time of year in so little time? Between getting the Christmas decorations up, shopping for gifts for family and friends and finding just the right outfit to wear to upcoming holiday parties, we all wish we had more time to do it all. With the holidays in full swing at my house, too, I may not be able to decorate your tree or complete your shopping list for you – but I can make some simple suggestions to help you find the perfect holiday party look!
Warm it up in winter white
I'm really loving white and cream shades lately, especially for winter! So why not create a holiday party look in beautiful shades of white? I think the holidays are an excuse to add glitter and shimmer to your wardrobe and to mix and match textures, which is why I love this chunky sweater and flowy skirt. Gold-toned jewelry is a nice complement to your winter white look. And don't forget a bold, bright lip to finish it all off!
Black and white (and red!)
Sure, a little black dress is always on par for the party scene, but try adding a pop of festive colour in your shoes and accessories! You can take your favourite black and white dress from everyday to holiday!
You're making me blush!
Rose gold, blush pink tones and velvets are all trending this season! The runways and street style stars have proven that rose gold works for day, for party season and for everything in between. Any piece becomes even prettier when crafted in this rosy shade. Make your spirits bright with a splash of rose gold and a sprinkling of shimmer!
Deep jewel tones in holiday hues
A lacy evergreen skirt with a winter white blouse is a no-fail outfit combo for the holiday party circuit. Throw in a beautiful deep merlot clutch with gold jewelry, and you're ready to deck the halls!
For cozier couture, just add plaid!
I'm a fan of mixing fabrics and textures, and this time of year it's about mixing dressy and cozy elements. Try a beautiful tulle skirt paired with your favourite red or green plaid flannel shirt, then add a great pair of metallic shoes to finish the look. You'll have the perfect combination of feminine, cozy and festive all bundled up in this playful party look!
Bonus look: A holiday outfit for him!
Don't forget to dress up your man! For a formal holiday party, he'll want to be buttoned up but ready to have some fun. So bump up his holiday look with deep merlot shades paired with classic black-and-white styles. Just don't forget the jacket: a well-structured jacket is a must-have for any type of holiday party!
No matter what type of celebration you're heading to, treat holiday events as something truly special: It's not dressing for work, a wedding or the average night out. It's the holidays! It's winter! It's festive! Think about what you can do differently while still expressing your style as you party the night away. Most of all, have fun with it!
And be sure to check out all the amazing handbags and accessories Thirty-One Gifts has designed for the season. Happy Holidays!