To access key features of this site, you must have JavaScript enabled.
Here's what to pack for a stylish spring break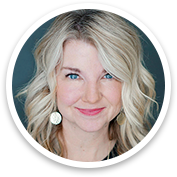 Guest blogger: Janet Kinkade
Janet Kinkade is the creator of JK by Thirty-One jewelry. Her ultimate passion is to inspire women and help them recognize their own beauty and potential.
After a long winter, it feels like spring break can't come soon enough! Typically, we're facing at least a few weeks of fashion limbo, when it's too warm for a coat, too cool for a sundress – but your sunshine-soaked spring break is calling! These spring break travel fashion trends show you a few ways to "spring up" your winter wear, winterize your spring wear or maybe just invent a whole new season altogether: Happy "Sprinter," everyone!
Get ready for spring break travel!
White jeans and capris can be dressed up or down – a great choice as the seasons transition. Embroidered or embellished tops are a sure way to bring in all the seasonal bright colors, especially in an off-the-shoulder blouse to keep you cool. Add texture and an organic feel. That looks especially springy and on-trend to any outfit with a touch of woven straw. Even the most delicate of silver jewelry can make a statement, like drop earrings, a beaded bracelet and long chain necklace. Then just grab a hat, your tinted sunglasses and a fabulous, beach-ready tote!
Go straight from the office to the airport
As soon as hot weather approaches, the basic rules of work-appropriate dress quickly become unbearable, right? A loose-fitting top with on-trend bell sleeves and ruffles will keep you cool. Plus, a little bit of outfit planning up front will save you precious vacation time on Friday: Just swap out your work pumps for a pair of sweet slides, and you can head out. (Bonus: You can show off your super-cute mint pedi toes all weekend long!)
Add a pop of coral, the season's hottest hue
One of the biggest fashion trends for spring and summer 2018 is CORAL! And coral is one of those colors I never get tired of seeing, with its pinkish overtones and orange undertones. It's positively lovely and looks great with shades of blue and our new Diamond Straw Weave! This summery shade lends itself to a bit of fun, so why not add a splash of the season's hottest fruit: pineapples! You can find this sweet symbol decorating everything from jewelry and accessories to novelty print totes this season. With so many fun ways to wear coral, I hope you're inspired to infuse it into your own wardrobe this spring!
Try casual spring travel layers for him
Spring and summer of 2018 will be a season of contrasts in men's fashion. You'll see a mash-up of couture hikers, nineties streetwear and stylish sea breeze looks. Casual, comfortable, lightweight and loose-fitting are important elements for menswear this season. And don't forget functionality: Every guy needs a great weekend travel bag so he can swing home on a Friday, grab some gear and hit the road!
The winter-to-spring transition can be a freeing moment! Wool gives way to cotton, black to bright (or better yet, coral) and boots to something strappy – something that will have you itching to dig your toes into the sand. Embrace it, and enjoy your well-deserved spring break in style!