To access key features of this site, you must have JavaScript enabled.
Studio Thirty-One switch-ups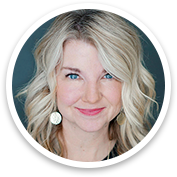 Janet Kinkade Janet Kinkade is the creator of JK by Thirty-One jewelry. Her ultimate passion is to inspire women and help them recognize their own beauty and potential.
The new fall Studio Thirty-One build-your-own bags, flaps and straps are here! I couldn't wait to add the new Lovely Leopard Pebble flap to my Caramel Charm Classic body from spring – it's one of my favorite patterns to spice up a neutral outfit. I'll even keep the Black Stripe Web Crossbody Strap as part of the set for some fun pattern mixing. This combination quickly takes my "momiform" of a black t-shirt and boyfriend jeans to the next level!
Because it's so easy to switch out flaps, straps and bodies to fit your outfit (or your mood), I asked some of my friends at Home Office to share the ways they're mixing – or remixing! – their own Studio Thirty-One purses for fall. So no matter your style, read on for some fun looks to inspire you this season.
Kimberly Hawkins, Creative Services Specialist
"For weekends on the go, I like the security of a long crossbody strap and the look of a scarf tied on. Then when I'm in the car with the top down, I can scarf my hair!"
Get the look:
Classic Body and Crossbody Strap in Black Beauty Pebble, Twill Stripe Flap, Deco Diamond Avenue Scarf
Wendy Bradshaw, Exec. Dir. of Community Relations and Philanthropy
"Now I can get my fall going with the navy strap from my spring Studio Thirty-One purse: The crossbody keeps my hands free to hold the kids' hockey bags!"
Get the look: Ooh-La-La Olive Pebble Modern Body, Navy Crossbody Strap, Dot Trio Flap w/ Circle Monogram in Platinum, Olive Pom Finishing Touch Bag Charm
Suzi Clow, Designer
"I actually designed this pattern, so I really, really love it! It has both navy and black, so it goes with anything. I add denim to play up the casual, Southwestern feel."
Get the look: Classic body and Crossbody Strap in Black Beauty Pebble, Southwest Stripe Flap (pins and scarf are Suzi's)
Remington Yokoyama, Assistant Merchant
"I lean more toward neutrals (I wear a lot of black and white!) but I think the olive is just enough color for me. The striped strap from spring is comfortable and not too serious."
Get the look: Ooh-La-La Olive Modern Body, Black Stripe Web Crossbody Strap, Black Beauty Pebble Flap w/ Classic Monogram in Dark Olive
Monica James, Stylist
"I'm using my body and strap from spring, so I added the Olive Twill Stripe Flap for a fall look. I like the new Swirl font – it's just fun and I love the tone-on-tone color."
Get the look: Classic Body and Shoulder Strap in Caramel Charm Pebble, Olive Twill Stripe Flap w/ All Uppercase Swirl in Dark Olive, All About the Benjamins and Wristlet Strap in Ooh-La-La Olive Pebble
Abigail Barclay, Assistant Merchant
"This is my everything bag: big enough to throw anything in, but small enough to keep me from over-filling! As for the color, I like a good neutral to go with a patterned shirt."
Get the look: Classic Body, Crossbody Strap and Flap in Black Beauty Pebble w/ Feathers in Oatmeal and Deep Merlot, Deep Merlot Pom Finishing Touch Bag Charm
Betsy Trout, Consultant Support Manager
"The leopard print coordinates with anything brown or black, so I can go from a day of shopping to dinner out without changing my shoes!"
Get the look: Black Beauty Pebble Modern Body, Caramel Charm Shoulder Strap, Lovely Leopard Pebble Flap w/ Fun Dots in Black
Michelle Spalding, Creative Services Specialist
"I love olive green! I was so excited to see it offered for fall. I'll use this fun flap from summer for work, then switch to an olive flap for a wedding or special occasion."
Get the look: Classic Body and Shoulder Strap in Ooh-La-La Olive Pebble, Sunset Medallion Flap, Olive Pom Finishing Touch Bag Charm
Ashley Holliday, Senior Graphic Designer
"I like to call my style Simply Southern. I'm classic, so I love neutrals – but I also love patterns. This is perfect for shopping on the weekends with an easy-to-wear dress: Just throw it on!"
Get the look: Classic body and Crossbody Strap in Caramel Charm Pebble, Falling Feathers Flap
Jordan Smith, Facilities Supervisor
"I'm a neutral queen but like a pop of color. The crossbody is great for running all over the office – and you never know when you'll see an action figure or pair of toddler shoes in there!"
Get the look: Black Beauty Pebble Modern Body, Black Beauty Pebble Crossbody Strap, Ikat Bazaar Flap (available 9/1), All About the Benjamins and Wristlet Strap in Calypso Coral Pebble
Brent Kronk, Interactive Studio Project Manager
"I love the roomy Modern body, and I think the striped flap gives it a more casual look with a rustic or boho feel. For a more polished look, I can switch out my navy flap from spring."
Get the look: Ooh-La-La Olive Pebble Modern Body and Crossbody Strap, Olive Twill Stripe Flap w/ Script Monogram in Navy Blue, Falling Feathers Avenue Scarf
Emily DeLong, Social Media Specialist
"I like that the Classic body is structured and not too deep. This black flap is good for work, but the matching leopard print flap is fun for the weekend!"
Get the look: Classic Body and Wristlet Strap in Caramel Charm Pebble, Shoulder Strap and All About the Benjamins (Hostess Exclusive style!) in Lovely Leopard Pebble, Black Beauty Pebble Flap w/ All Uppercase in Block font in Oatmeal, Black Pom Finishing Touch Bag Charm